We open the doors of the Magic Cristal Park Hotel in
Official website of Magic Cristal Park Hotel
Hotel in Benidorm
Welcome to the official website of the Magic Cristal Park Hotel, one of the reference hotels in the centre of Benidorm and the hallmark of the chain Magic Costablanca: an ideal accommodation for families, friends and couples who want to enjoy some holidays at the heart of Benidorm, close to the beach and to the main leisure areas in Costa Blanca.


Discover the true sense of the holidays in the Mediterranean staying in a hotel located in front of L'Aigüera Park, Benidorm, with covered swimming pool, miniclub, gastronomy, gym... Make a reservation today at the lowest price here, on the official website of the Magic Cristal Park Hotel.
SPECIAL SERVICES
ENJOY A PERFECT AND DREAMY STAY IN BENIDORM
trad_highlights_description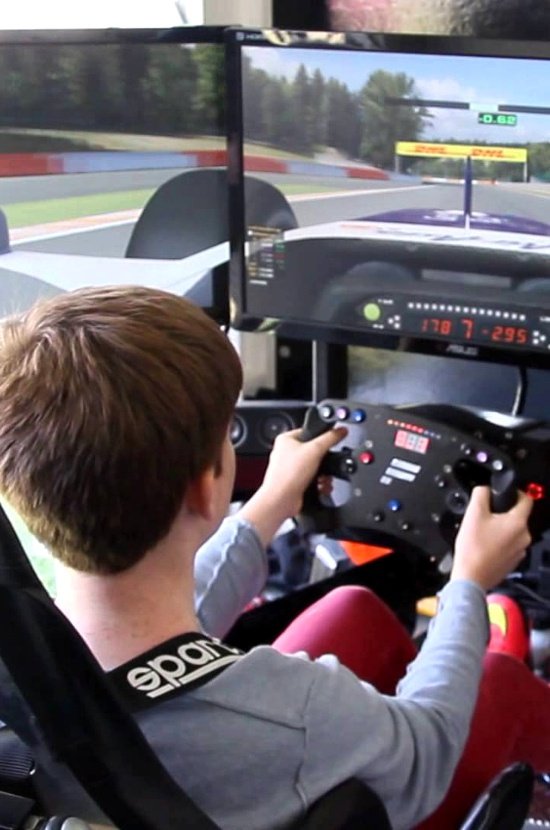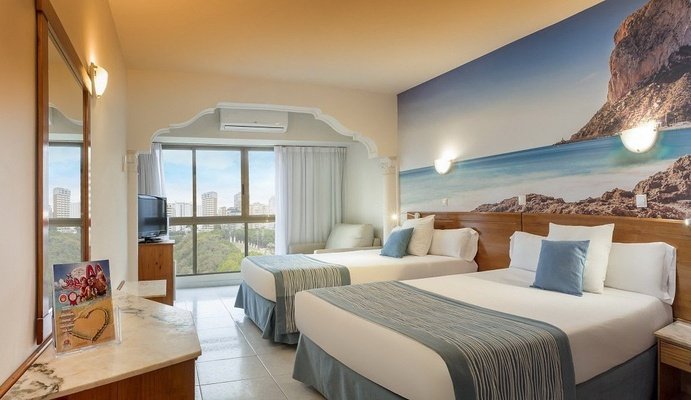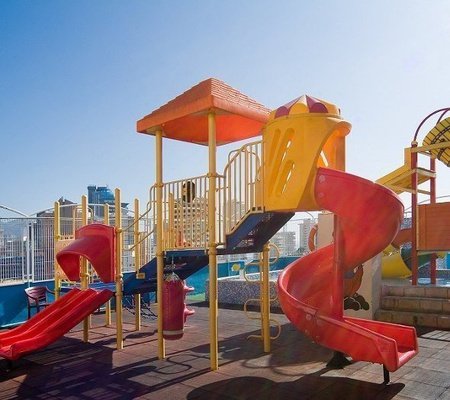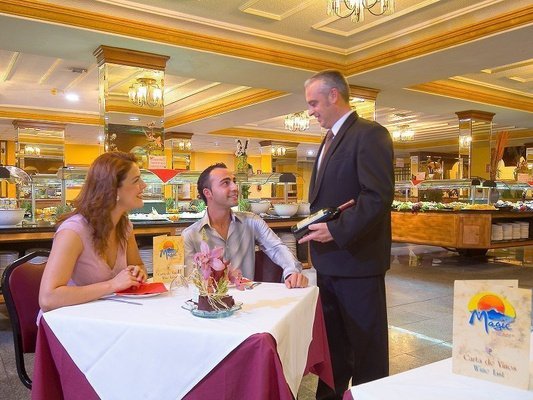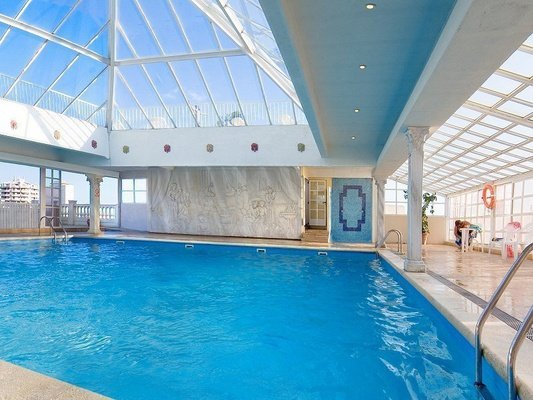 DISCOVER OUR MAGICAL OFFERS
SPECIAL OFFERS FOR YOU AND YOUR FAMILY TO ENJOY THE BEST OF BENIDORM
Exclusive Service: Ultra All Inclusive board with Private Plot on the beach of Benidorm

With 2 sunbeds and 1 parasol!

Enjoy your holiday. Magic Cristal Park facilitates your space on the beach of Benidorm with your reservation in Ultra All Inclusive board. Sunbathing, bathing, feeling the sand under your feet... What would your holiday in Benidorm be without visiting and ...

From:

€54 taxes included.

¡Ningún español en ERTE o desempleo sin vacaciones!

Descuento de un 15% en tu habitación

Ahora, más que nunca y después de estar meses confinados, las vacaciones son un derecho, no un privilegio. Todos nos merecemos unos días de relax, llenos de diversión y sol en Benidorm, también las personas que se encuentran en una ...

From:

€59 taxes included.

Descuento especial para héroes

Vacaciones con -10% para nuestros héroes sin capa

Desde Hotel Magic Cristal Park queremos apoyar a todos nuestros héroes sin capa con algo más que un aplauso, reconociendo su esfuerzo con esta oferta especial para TODAS las personas que han estado trabajando en primera línea (por ejemplo, sanitarios, ...

From:

€56 taxes included.

Descuentos especiales para autónomos

Vacaciones con hasta -30% de descuento. ¡No nos olvidamos de nuestros autónomos!

Magic Costa Blanca no se olvida de los autónomos que han trabajado o han tenido que cesar su actividad estos días. Por ello, les ofrecemos descuentos especiales para sus vacaciones en estancias del 22 de junio al 6 de septiembre ...

From:

€95 taxes included.

No-charge rate

Cancela de manera gratuita ante cualquier imprevisto

Are you thinking of enjoying a good holiday or a moment of relaxation? Let nothing stop you!
With your booking, you can take advantage of our NO CHARGE RATE in any type of room and any board. This way, you ...

From:

€33 taxes included.

1st kid 100% off!

1st Child 100% off in any board

Every little hero deserves a good MAGIC holiday with the family.

We are extending one of our star deals and, in addition to the 'Ultra All Inclusive' board you will be able to benefit from the 1st child's stay 100% ...

From:

€54 taxes included.

Single-parent Deal

Disfruta de las ventajas de la habitación monoparental

Do you travel alone with your children? Booking the Ultra all-inclusive has many benefits for you. One of them is being able to book your holidays with a single parent rate and enjoy an unforgettable vacation with them in this ...

From:

€45 taxes included.

Large families Deal

Grandes descuentos para las familias numerosas!

Do you have a large family? This discount is created for you! Enjoy Family getaways with special prices without paying too much. The first two children enjoy the vacations for free and the others have a special 50% discount. Keep ...

From:

€45 taxes included.

Holidays with your pet

Travel with your pet, get double!

Bring your pet on vacation. We know how much this means to you, that is why we offer you the lodging for your dog or cat in a specialized residence, booking with us from 7 nights on. In case you ...

From:

€45 taxes included.

Do you know our FREE Shuttle?

We will take you to your chosen resort

We always try to give the best servicies and facilities during your stay. That's why we offer you the shuttle service. Moreover, for stays of 5 nights or more, this service is for FREE (only available from the booking process ...
Unbeatable location
The Magic Cristal Park Hotel is located on Ruzafa street in Benidorm, at the heart of Costa Blanca, 50 metres away from L'Aigüera Park and Benidorm's city hall.

Av de Ruzafa, 14. 03500 Benidorm (Alicante)
EXPLORE
Best price online Guaranteed
Free transfer from Alicante airport or Alicante train station (for more than 5 nights)
You'll find the last rooms here
Exclusive rooms only on our official website
Join the Magic Amigos club and get a 4% discount